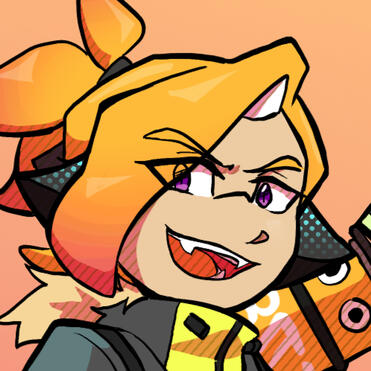 actuallypunny
---
Splatoon artist
competitive player
---
about
---
Rider - 17 - they/them
I'm a Splatoon artist and player! I'm active on the Australian competitive scene, as well as being an avid Splatoon OC creator and writer! In my spare time, I like to draw, play video games, and cook.
---
faq
---
> What program do you use?
I use Clip Studio Paint and Medibang Paint Pro for digital art!

> I have a question about an OC.
Feel free to ask about them on a question sticker! I only do QnAs every so often though, so asking about them in my DMs is perfectly fine.

> Can I draw your characters?
Yes! I'd love to see it! You can ask for a ref of them in DMS.

> Do you do commissions?
Not at the moment, no. I'm very busy with school and work at the time being but when they're open I'll announce it on my story!